AN ARMY OF PROFESSIONALS AT YOUR DISPOSAL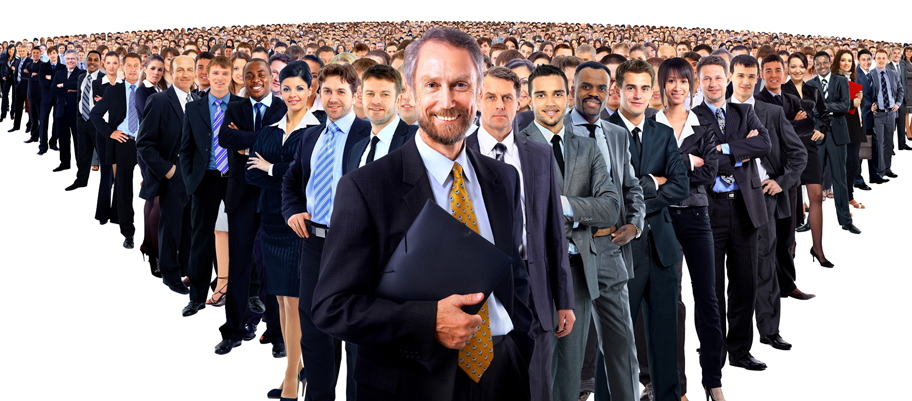 UP Creative, Inc. is more than just an outsourcing company; we provide state-of- the-art and cutting edge solutions for our client's custom needs and wants.
UP Creative, Inc. is a U.S.-based outsourced contact center service provider with global facilities and locations in 3 continents! We provide customer support specializing in inbound and outbound teleservices, email response, live web chat, employee leasing and interactive voice response (IVR) services. With multiple contact centers UP Creative, Inc. provides uninterrupted 24×7 support 365 days each year.
Our highest priority is YOUR SATISFACTION! We focus on two key areas: providing outstanding service and keeping our costs low. Our Operations team is vigilant about efficiency so we can pass that savings on to you. We add value with the expertise gained by serving numerous clients in many different industries. Over the years we have created a service culture that we believe in.
UP Creative, Inc. outsourcing advantages include helping lower costs, improving quality of customer care, and helping your company thrive in a weakened economy. Working with UP, you can eliminate the challenges and risks associated with outsourcing!
We want you to put our services to the test. When you commit to us we expect you to feel like you are the only client we have! We will dedicate all our resources to helping you succeed. Our personalized support, can't be beat. CONTACT US for more information.
SERVICE WIHOUT EQUAL
Regardless of the industry or need, UP knows that the most important service we can provide is excellent service!
UP Creative, Inc. uses our expertise to deliver a total package of contact center services and technologies! You can rest assured knowing that your contact center partner is representing your business in the professional way you expect.
Multichannel Services or Full Business Support Services
Whether live voice, live web chat, email response, or interactive voice response (IVR), UP provides the range of contact center services you can expect from an industry leader. We specialize in customer service, technical support, help desk and sales conversion services delivering results via all channels.
Inbound Call Center Services & Customer Care
At UP, we offer extensive inbound experience and knowledge in contact center services, with a variety of applications in both the business-to-consumer and business-to-business markets. With four call center facilities and hundreds of workstations, we have the capacity to handle millions of calls each year. This capacity provides our clients with the best of all worlds; superior quality, experience and "hands on" service coupled with the advanced technical capabilities of the finest contact centers in the United States. We work hard to assure that we not only meet, but exceed your company's expectations. Our experienced contact center professionals deliver effective customer solutions by maintaining superiority in all areas of our operations.
Learn more about our Inbound & Outbound Services >>
Outbound Call Center Teleservices
In conjunction with your inbound program, UP can assist with your outbound tele-services needs as well. We have experience with a variety of outbound call types in the areas of business-to-business and business-to-consumer marketing. Our outbound experience, combined with our advanced technical solutions and our commitment to quality, has helped us achieve exceptional results for our clients.
Learn more about our Outbound Lead Generation Services >>
Interactive Voice Response (IVR)
UP has experience with several types of IVR applications to support our live-operator inbound call center services. We primarily utilize our IVR for front-end messages or call routing options. (i.e., press 1 for customer service, press 2 for sales, etc.)
Learn more about our Interactive Voice Response Solutions (IVR) >>
Live Web Chat and Email Response
UP Creative agents will communicate with your website prospects through advanced live web chat functions to turn web shoppers into buyers – increasing sales conversions and enhancing the customer service experience on your website. We currently have email and additional web capabilities from all agent desktops. We offer clients extensive web technology that allows customers' interaction with contact centers through email.
Learn more about our Live Web Chat and Email Response >>
Bilingual
UP works hand-in-hand with many companies, handling bilingual (English & Spanish) customer service, sales and up sell calls each year. With years of experience, we will proactively drive your business objectives and goals through superior account management, bilingual customer service, and with state-of-the-art-technology.
Fulfillment Services
UP Creative, Inc. is partnering with leading fulfillment services companies in order to provide a one-touch point relationship for both contact center and fulfillment services. These industry leading fulfillment companies have been providing fulfillment services to Fortune 1000 companies for years and represent some of the best fulfillment and marketing services in the country.
Solutions
Our contact center outsourcing solutions showcases our ability to add value to your primary business objectives by:
Improving brand image through consistent and accurate handling of your customer contacts
Providing access to accurate, up-to-date information, driving timely customer issue resolution
Capturing customer service information for analysis and conversion into market opportunities
Providing a flexible and scalable operating environment that can accommodate dynamic shifts in volume, workload and staffing requirements
Leveraging a sophisticated network of contact centers in 3 countries, including cost-competitive off-shore and on-shore locations
Integrating operations platforms, enabling work interflow between outsourced customer contact centers, third-party vendors and internal centers
Supporting multiple communication channels (telephone, web, e-mail, fax, SMS, traditional mail, etc.)
Implementing self-service and automation strategies to further improve performance and reduce costs