SERVICE OVERVIEW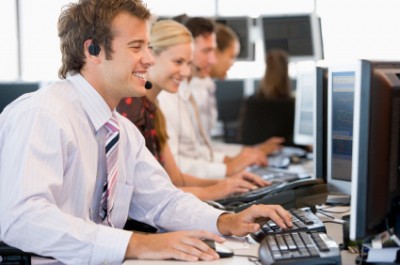 Since the first telemarketing company solely dedicated to inbound and outbound marketing services opened the doors of its call center in the 1950's, telemarketing has played a huge role in the success of businesses of all sizes. Here at the call centers of UP Creative, Inc. we understand the major role of both inbound and outbound telemarketing and strive to provide our clients with the best telemarketing services on the market today.
Inbound Services
To make your inbound telemarketing campaign a success requires a combination of careful planning, scalability and flexibility. Here at the call centers of UP Creative our inbound services focus on identifying top inbound telemarketing buyers and prospects by examining purchase patterns. Our agents then provide these potential clients with targeted offers. Our inbound services include:
Customer Acquisition
Customer Care
Direct Response
Up sales and Cross sales
Answering Services
Daily or Weekly Reporting Services
The project management staff of our call centers works closely with you to carefully script inbound calls to streamline the inquiry and order process and maximize conversions. Our inbound telemarketing programs allow you to schedule meetings anytime throughout the campaign to review and, if necessary, revise your inbound program.
Outbound Services
Our proactive outbound marketing services target your prospective and preexisting customers by contacting them directly. Instead of hiring, training, and managing your own employees, trust our call center staff with all your outbound telemarketing needs. Our call centers recruit and manage only professional telemarketing agents, allowing you to maximize your resources and make the most productive use of your staff. Our outbound telemarketing services include:
Cold Calling
Telephone Surveys
Lead Generation
Qualifying Telemarketing Services
Appointment Setting
The majority of our telemarketing services here at UP Creative, Inc. involves outbound telemarketing. Our call centers contact potential clients and explain why they need your products or services to promote a healthier more efficient company. To provide better outbound service to our customers, we do our research to ensure that our outbound telemarketing agents only contact a targeted group of potential clients, saving you time and money. Once we've contacted a potential client, our outbound appointment setting skills will arrange a meeting between your sales force and your client.
Whether your company needs inbound or outbound telemarketing services, our call centers at UP Creative provide the highest quality telemarketing services available today. Our thorough understanding of your needs along with our commitment to perfection will not only meet, but exceed your expectations in our inbound and outbound telemarketing campaigns.